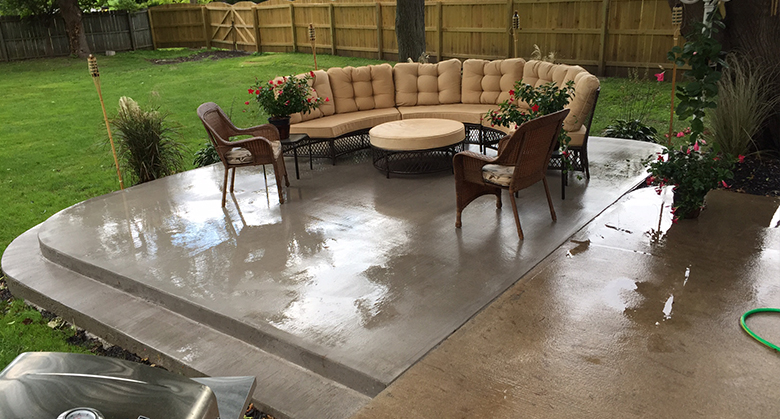 Patios and decks enhance your home. Get a beautiful outdoor living space for your house and enjoy the outdoors while embracing the comfort of home. 
Grooved Concrete for Patios & Decks Available
Grasshopper Concrete Services can build a custom patio or deck that's designed for your needs. This includes a grooved concrete patio or deck. This grooved concrete provides a particular look that many homeowners love. Grasshopper Concrete Services has the experience, equipment and level of professional expertise you need to complete an attractive, practical grooved concrete patio or deck.
Trust Grasshopper Concrete Services for Your Patio or Deck
When you get your patio or deck installed by Grasshopper Concrete Services, you get:
Dependable Service from a trusted Syracuse, NY concrete contractor with over a decade of experience.
Affordability with concrete services that fit your budget.
Finished Right & On Time with a commitment to quality and safety. With Grasshopper Concrete Services, our crew is in & out in one day.
Your Patio or Deck from Grasshopper Concrete Services Near Syracuse, NY
Enjoy the outdoors from the comfort of home.
To install your patio or deck...
Contact Us Today