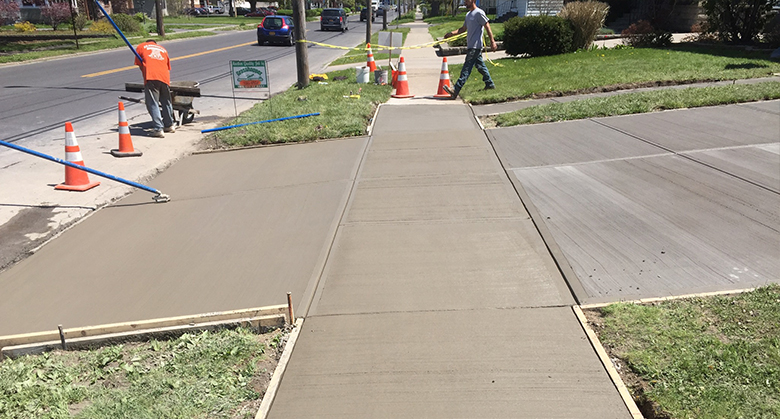 Over time, sidewalks can become damaged. These damages can create hazardous conditions; what could seem like a small imperfection can cause someone to slip and fall or get injured.
Sidewalk repair services not only make a sidewalk safer for people, but sidewalk repair can enhance the curb appeal of a property or neighborhood.
Beyond Concrete Sidewalk Repair: Helping with Local Regulations
Whenever you're looking to renovate a sidewalk near your property, you're likely to have to deal with concerns regarding zoning and permits specific to your town, city or village. We deal with these concerns, making the sidewalk repair process easy and stress-free for you. Depend on the concrete contractors at Grasshopper Concrete Services to deal with any issues from the city or other municipalities. We're experienced at handling the zoning or permit concerns of local governments, ensuring concrete sidewalk repair service that satisfies both homeowners and local regulations.  
Get Sidewalk Repair Near Syracuse, NY 
To get affordable sidewalk repair services from our experienced, efficient, professional craftsmen...