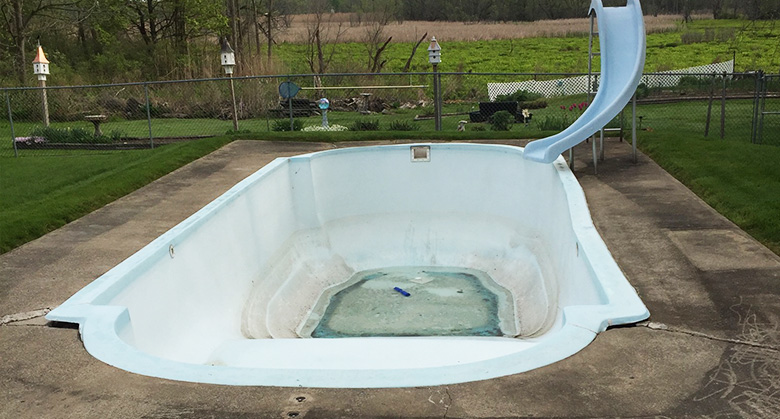 Whether you've moved in to a new home with a pool that you don't need, or you'd like to clear out some space from your unused pool, Grasshopper Concrete Services can get the job done. Every job is different, but many pool removals can be completed in just one day.

Get Pool Removal Service Near Syracuse, NY
Grasshopper Concrete Services is experienced in efficient pool removal. We can remove a pool from your property quickly and in a safe manner with minimal disturbance to you. 
Our Crew Can Complete the Job In One Day
Grasshopper Concrete Services prides itself on fast, dependable service. We can finish most pool removal jobs the same day that we start it. Our efficient, convenient pool removal services keep you comfortable while getting the job done when you need it. 

Why Pool Removal from Grasshopper Concrete Services?
Our professional concrete craftsman have the experience and specialized knowledge necessary to complete your pool removal in a fast and safe manner with the highest standard of service. Grasshopper Concrete Services has over a decade of professional experience, and is a trusted provider of pool removal near Syracuse, NY and the surrounding regions.
Contact Us for Pool Removal
For efficient, affordable pool removal...