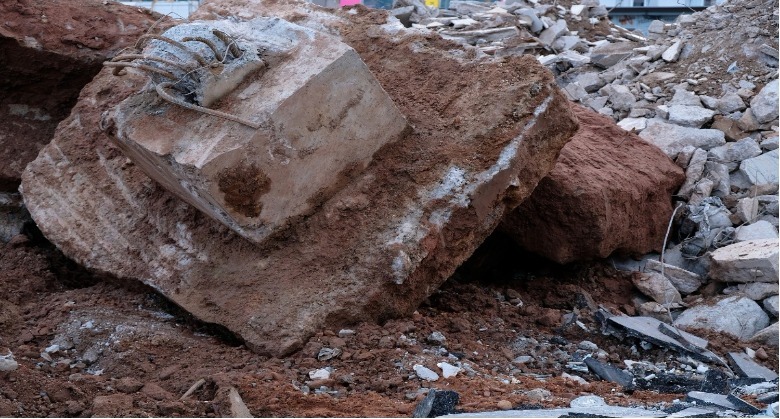 When you need concrete demolition near Syracuse NY, trust the experienced professionals at Grasshopper Concrete to get the job done.

Grasshopper Concrete has the specialized knowledge and the right equipment to complete your concrete demolition project.

Contact Us 

About Concrete Demolition from Grasshopper Concrete

Grasshopper Concrete can complete your concrete demolition project, from small, straight forward jobs to large or complicated projects. 

Grasshopper Concrete's concrete demolition services are capable of handling almost any concrete demolition job, including removal of mesh or rebar. 

Grasshopper Concrete is experienced in a variety of concrete demolition techniques. Our professionals understand which concrete demolition techniques make sense for your specific project. 

Our concrete demolition capabilities include, but are not limited to:
Expansive grout concrete demolition,
Micro-blasting concrete demolition,
Hydrodemolition,
Concrete demolition through the use of heavy equipment,
Concrete demolition by sledgehammer or jackhammer (performed by experienced concrete demolition operators)
Talk to Our Pros About Your Project
Call 315-699-8021


Safety First Concrete Demolition Services Near Syracuse NY
Grasshopper Concrete is experienced in completing concrete demolition projects in a safe, thorough manner. Our concrete demolition professionals adhere to work site safety standards, ensuring a smooth, efficient concrete demolition.

Additionally, our concrete demolition crews complete the job in a thorough, comprehensive manner. This ensures that your concrete demolition project is completely finished, with all concrete being properly disposed of. 

Trust the Concrete Demolition Contractors at Grasshopper Concrete
DIY concrete demolition is not a good idea. Concrete demolition work can be dangerous if the proper equipment, precautions and techniques are not strictly adhered to. In addition to DIY concrete demolition being labor and time intensive, completing a concrete demolition project in a safe and thorough manner is a task that's best left to experienced professionals. 

Hire the Syracuse NY concrete demolition contractors at Grasshopper Concrete. Our professional concrete demolition contractors have the experience, equipment and trade knowledge necessary to get the job done right and within your budget.
Contact Us Today for Concrete Demolition Near Syracuse NY